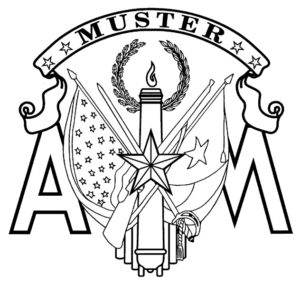 "Let every alumni answer a roll call."
The Victoria County A&M Club will host the Aggie Muster ceremony this year on Friday, April 21, 2023,  at The Hilton Garden Inn, located at 123 Huvar St., at 6 pm. 
The guest speaker is Michael O'Quinn '86.   He is the Senior Advisor in the Office of the President of Texas A&M Legislative Affairs, Strategy Development and Organizational Effectiveness.
To accurately plan for dinner and seating it is required to RSVP.  Please RSVP to jenpkorinek@gmail.com or 361-5508844.
The cost to attend is $30 per person and includes a  buffet dinner.  All payments including yearly club dues ($30 per family) can be paid at the door. 
We accept cash, checks, credit cards and Venmo.  For Venmo use: @Victoria-Aggie. 
Click here for Paypal. *Please specify if your payment is for Muster or for yearly dues.
---
Aggies gathered together on June 26, 1883 to live over again their college days, the victories and defeats won and lost upon the drill field and classroom. Eventually the annual gathering evolved into a celebration of Texas Independence on San Jacinto Day – April 21st. Over time the tradition has changed, but its very essence has remained: "If there is an A&M man in one hundred miles of you, you are expected to get together, eat a little, and live over the days you spent at the A&M College of Texas." Muster is celebrated in more than three hundred locations worldwide, with the largest ceremony on the Texas A&M campus in College Station.